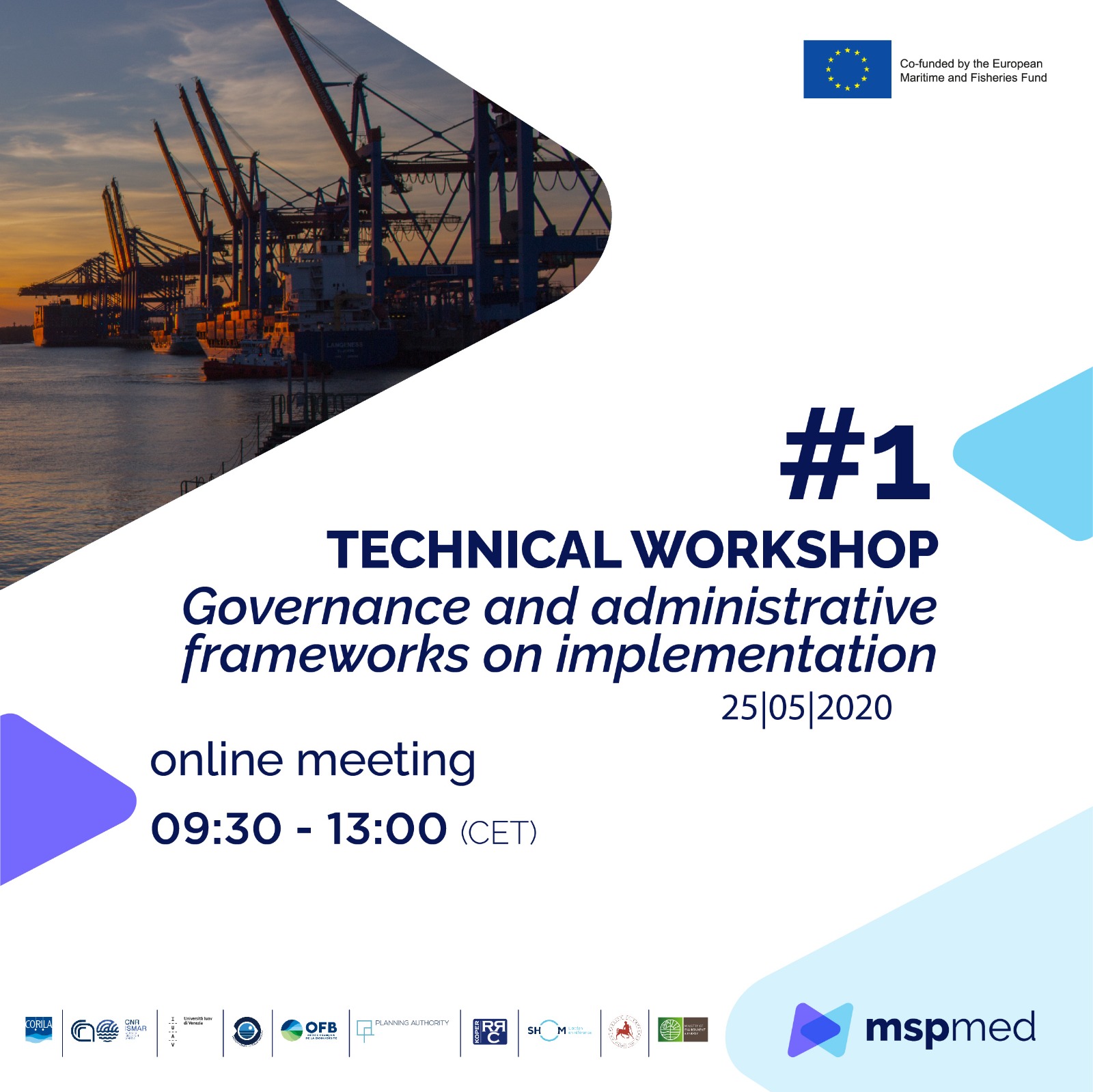 Governance and administrative frameworks on implementation
The first Technical Workshop took place online on may the 25th, 2020. The topic was "Governance and administrative frameworks on implementation" and the main goal of this workshop was to exchange information on the different governance systems and updates on the national planning processes, plus several specific objectives were identified.
More than 60 participants joined: the main partner participate offering important insights in the planning process and competent Authorities were also present providing further focus on national governances.Three main topics were identified: 1) Planning frameworks and planning instruments structure of each country  2) Governance frameworks of each country, 3) Strategic Environmental Assessment (SEA) procedures of each country. Results were quite extensive, every partner offered a view on the related national situation for each topic explaining the current stage of development for these planning and management tools. Are you interested in getting a deeper insight into the workshop's outcomes? An official report (D22) has been issued and can be retrieved in the Results page.