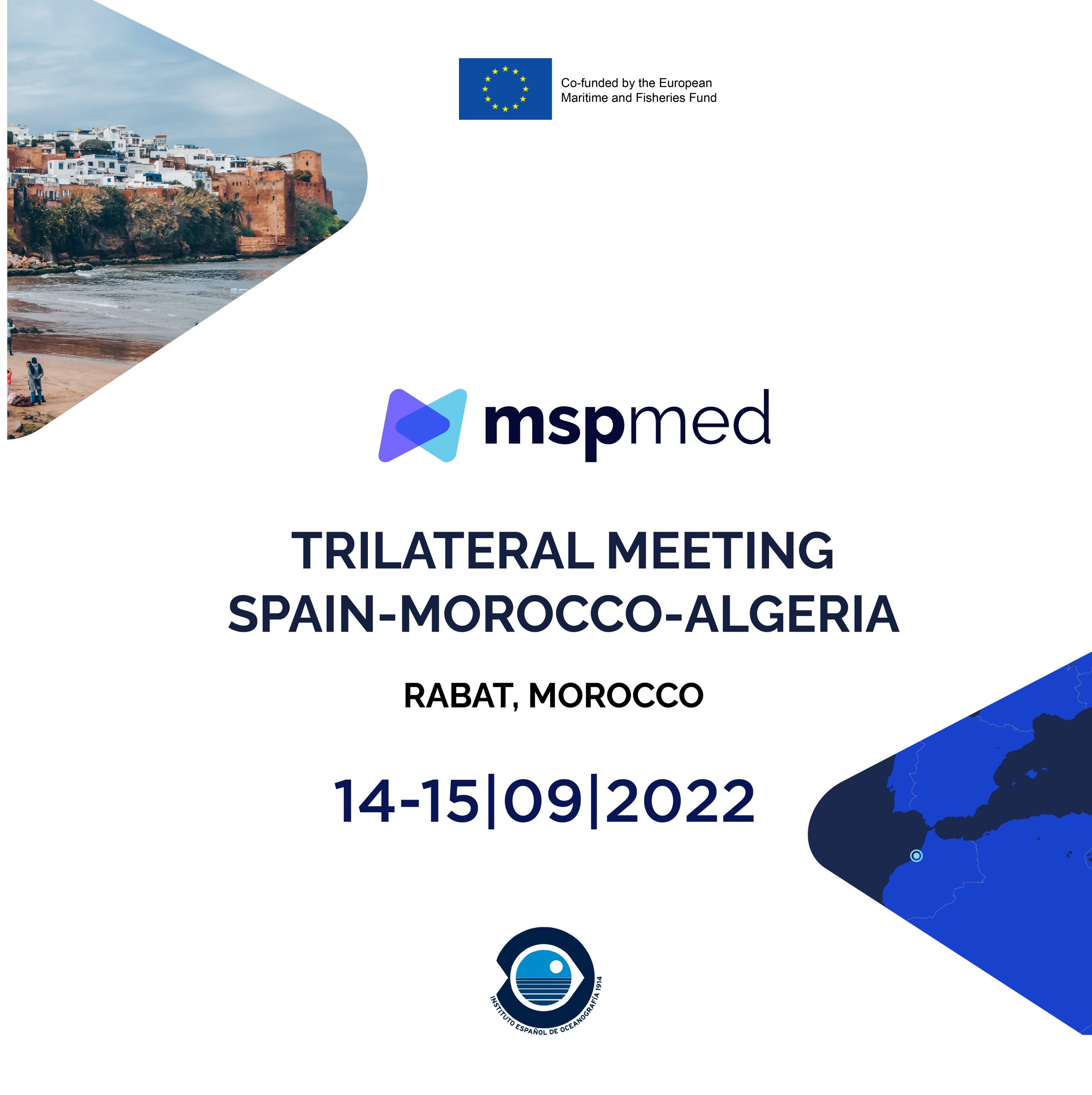 A trilateral meeting between Spain-Morocco-Algeria 14-15 September: Rabat, Morrocco
A trilateral meeting between Spain-Morocco-Algeria is taking place on the 14th and 15th of September in Rabat Morocco. 
The main objective of this workshop, organized by the Spanish Institute of Oceanography (IEO, CSIC) as leader of this task in the project and the WP, will be to foster collaboration and networking and share technical knowledge, experiences and tools regarding one or various selected topics related to MSP and Blue Economy among experts and/or technicians of Algeria, Morocco and Spain. This way, technicians can learn from each other and transfer this knowledge back into their respective work environments.  Specifically, this workshop will address, through a series of presentations and participative sessions with guided discussions, the sharing of best experiences and the integration of marine aquaculture and renewable energies in MSP. 
Download the brief about the event and agenda here.