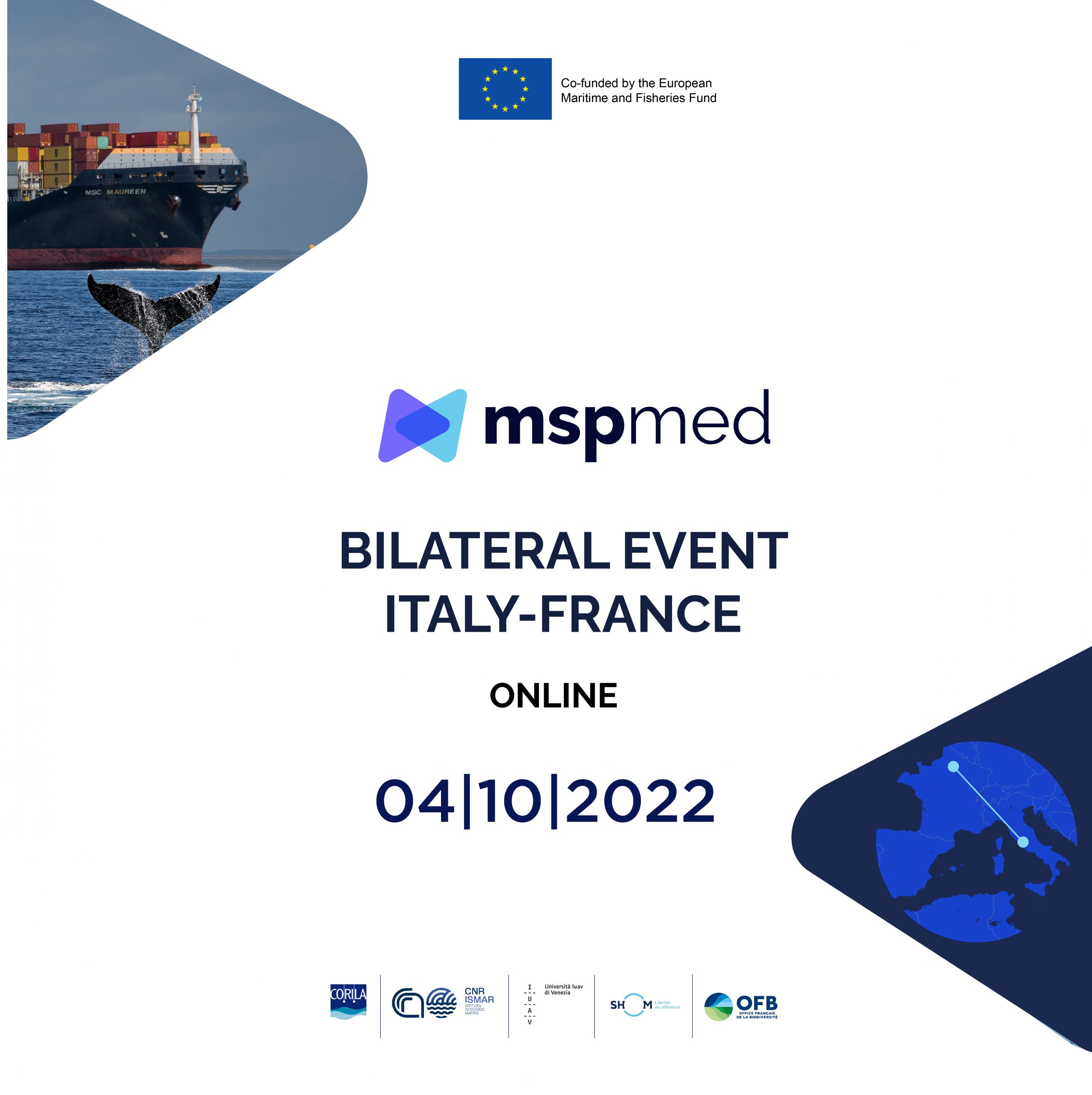 Bilateral Meeting France – Italy – 4 October: Online
A project proposal for the creation of a large Particularly Sensitive Sea Area (PSSA) in the Mediterranean for the protection of cetaceans was presented by France, Italy, Monaco and Spain to the European Council and officially submitted to the International Maritime Organisation (IMO) Secretariat in early September this year. This proposal is a concrete illustration of the various steps and aspects involved in terms of both maritime spatial planning (MSP) and security and surveillance. Italian and French partners of the MSP-MED project are taking this opportunity to invite the respective stakeholders involved to communicate and exchange on the process of creation and management of PSSAs. The workshop will involve the national respective authorities involved as well as experts and representatives of existing initiatives for marine protected areas. 
Find more information in the attached Terms of Reference.
Registration available at: https://us02web.zoom.us/meeting/register/tZ0lcuCsqjstHt0V9qfdDpAq6zAITMZusa6V